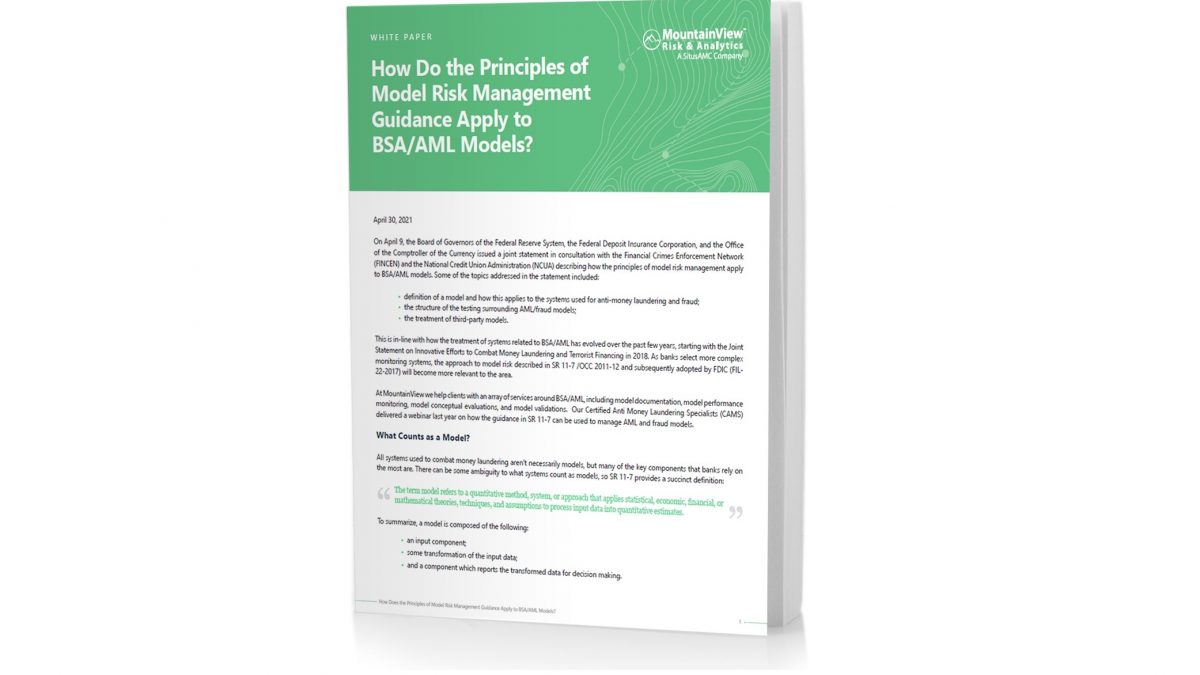 How Do the Principles of Model Risk Management Guidance Apply to BSA/AML Models?
What counts as a model and how do we make sure that the models are fit for their purpose?
At MountainView we help clients with an array of services around BSA/AML, including model documentation, model performance monitoring, model conceptual evaluations, and model validations. Our Certified Anti Money Laundering Specialists (CAMS) delivered a webinar last year on how the guidance in SR 11-7 can be used to manage AML and fraud models.
Connect with us to learn more about how we can help you navigate risk.