How String Continued To Serve Clients & Save Jobs During COVID-19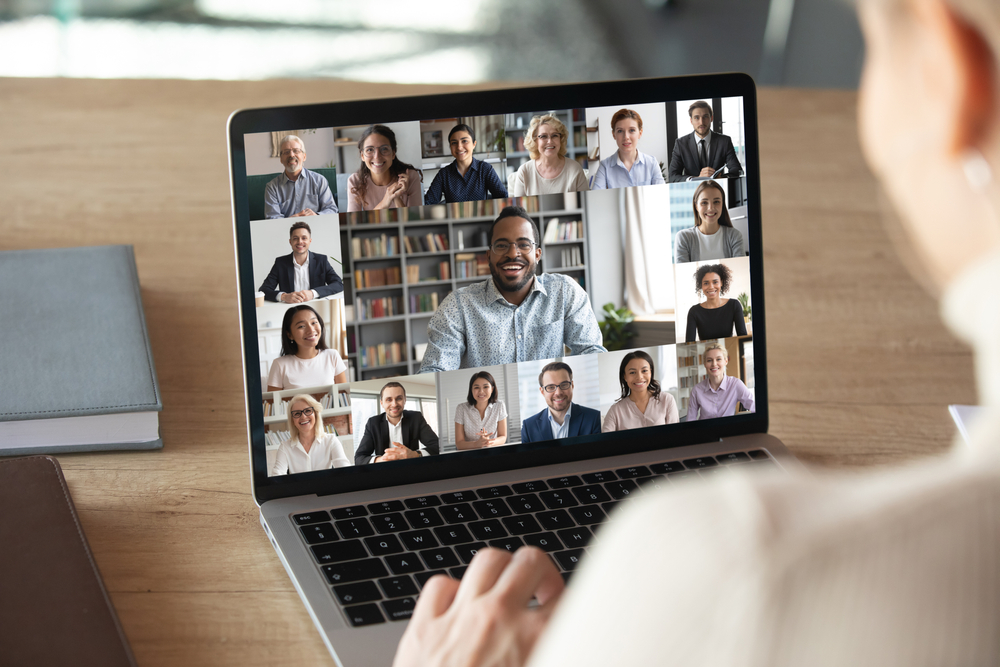 Washington, D.C. (June 2, 2020) – Founder and Managing Director of String Real Estate Information Services ("String"), Prashant Kothari discusses the firm's efforts to move all employees to a work from home model, and reports operational capacities now surpass pre-pandemic volumes by 15%.
How has COVID-19 Impacted Business in India?
While COVID-19 has not spread throughout India as badly as was feared, the impact to business functionality has been profound. The strict lockdown measures that were implemented all across India began with only a few hours' notice. Once the lockdown started, people were forbidden to leave their homes, except to obtain groceries between the hours of 7AM and 1PM. All non-essential businesses were closed. We had to close our offices in less than a day.
Drawing heavily on lessons from the 2007/2008 recession, we acted quickly to keep up with events as they unfolded in real time. Our operations team, led by Gokul Krishnan, String's newly promoted Director of Operations, mobilized immediately with a robust business continuity and disaster recovery plan. These plans were designed to anticipate natural calamities, political strife, technical outages, and more to ensure we could stay operational and continue to serve our clients.
What were some of the operational challenges you faced?
Whereas remote working is more common in the United States and parts of Europe, Indian businesses are still mostly office based, and hence less than 2% of the String workforce had laptops. Additionally, as a country we rely on wireless networks rather than broadband, home-based internet. These two realities created challenges in transitioning our staff to remote. Anticipating a potential lockdown, our teams moved quickly to secure 4G-enabled laptops, a feat onto itself given limited supply and exponential demand. We worked 24/7. I'm incredibly proud of the team for their ability to overcome immense logistical and practical challenges. We successful transitioned 88% of our staff across our three offices to remote working and, because of this, ensured that we had capacity in place for our key clients and equally importantly, job security for all of String's 900+ employees.
How is this effort translating to value for your clients?
For over 17 years, String has been dedicated to providing industry-leading services to the title industry. Now more than ever, with refi volumes going through the roof, our ability to maintain our operations guarantees our clients can keep their business going. While the challenges have been immense, our commitment to our clients keep us focused and determined to overcome whatever was thrown our way.
What does the title industry look like coming out of this pandemic?
The title industry overall could well have one of its best years ever in 2020. Mortgage rates are at a historical low (according to Freddie Mac1) and are likely to remain low for the near-term, leading to a huge refinancing boom. While there was a slowdown in purchases/ resales in the March through May timeframe because of the constraints imposed by social distancing, as things ease up in June and beyond, purchases will rebound. There is huge pent-up demand for housing, especially at the entry level and in the suburbs.
As restrictions ease, will String transition employees back to offices?
String is planning to transition its team back to the offices in two of its centers starting June 15 but we will do so slowly and with circumspection, and in small groups. There are very specific rules and protocols that we have put in place based on government guidelines as well as our own assessment of the situation based on multiple data points. Overall, I would say that this is one area where we're glad to be a follower rather than a leader.
1: https://www.washingtonpost.com/business/2020/05/28/mortgage-rates-hit-new-all-time-lows/
_________________________________________________________________________________________________________
About String Real Estate Information Services
String (www.stringinfo.com) is the leading solutions provider to the title industry with 16 years' of specialized experience. String's mission is to help title agents build better, more efficient and cost-effective businesses by helping them lower costs, increase margins and improve operational efficiencies. String offers title search, production and curative services for a variety of secondary market players. String has won several accolades including the Smart CEO Future 50 Award, the Inc. 5000 list of Fastest Growing Private Companies in the US & the MAP Vital factors Solutions Award.
Contact
For more information, please visit www.StringInfo.com or connect with one of our experts at Contact@StringInfo.com.